23rd January 2019
Research, Find, Plan… naaah, can't be Bothered – Part 2 – Helsinki and Tallinn
The second and final part to this is here! Like the last post, it's about travelling in a more chilled out manner. There's a few things that I wanted to see but the rest I simply left up to fate.
Whilst in Barcelona, I decided to book a flight to Helsinki, Finland to see a friend. After then, hop onto a boat and visit Tallinn, Estonia. We spent a full day in Helsinki and a full day in Tallinn.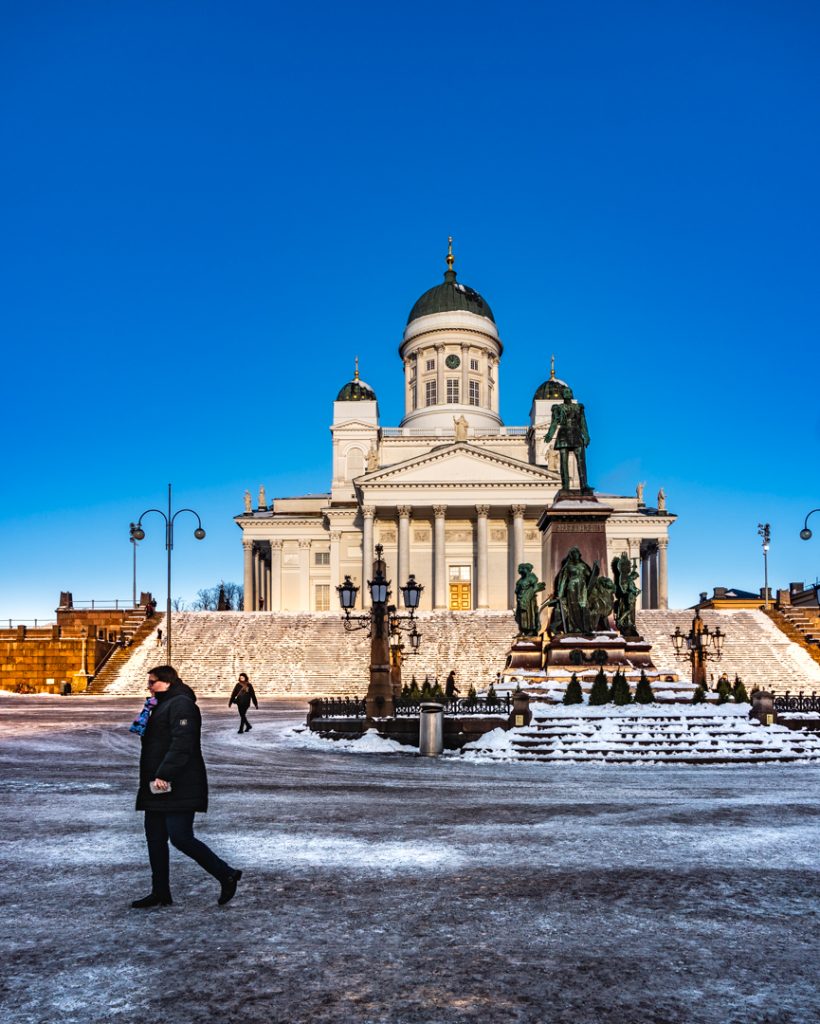 Touring Helsinki
My friend is currently studying in Finland and has visited Helsinki a number of times. Naturally, I left it to her to guide me around – nice, easy and practical. If you don't feel like researching a lot, you can always find someone that lives where you're going, or has been before, then ask them for suggestions.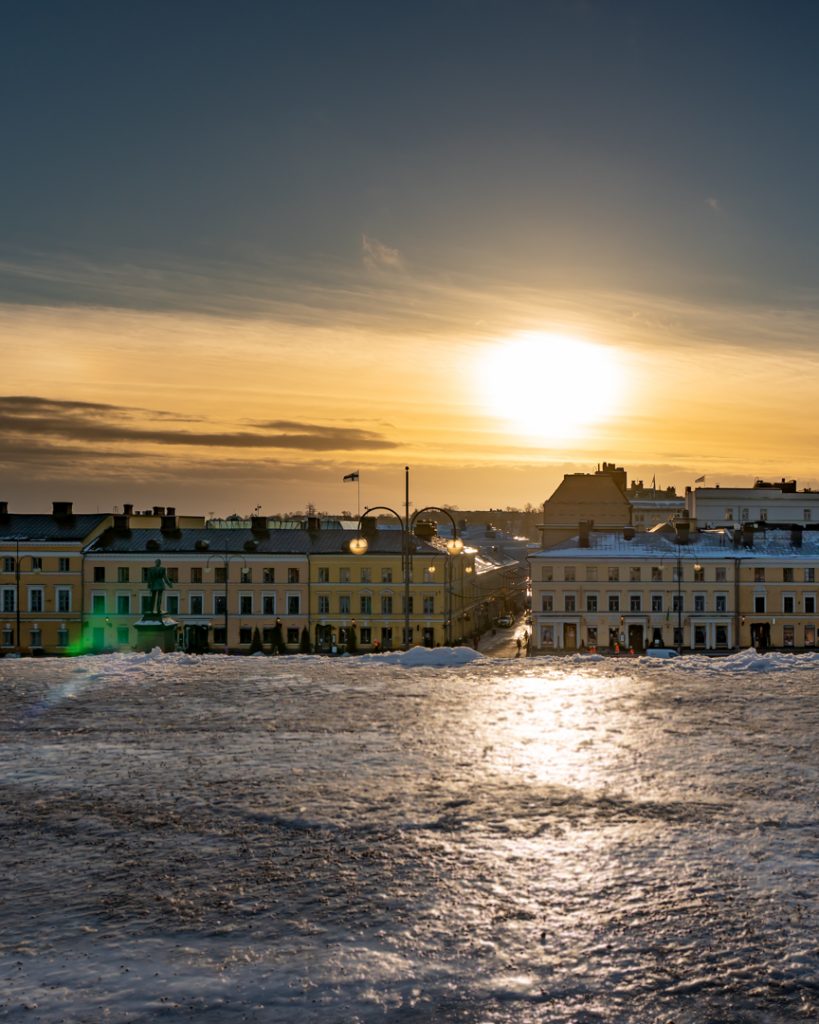 Copying someone else's trip is not a bad thing. Just stay open minded to the idea that you may miss something fundamental to you. If you like rooftops and the plan you copy has none, you're not allowed to be sad if you find out there's a lot of them! It does mean that you will maybe want to visit again though.
Although I only spent a day there, as a relatively small city you can walk around and see a fair amount of the area. According to Google, I walked 8.4 miles that day. You can probably minus the walking around on the boat to Tallinn and the walking to the hostel though, so maybe 6ish miles.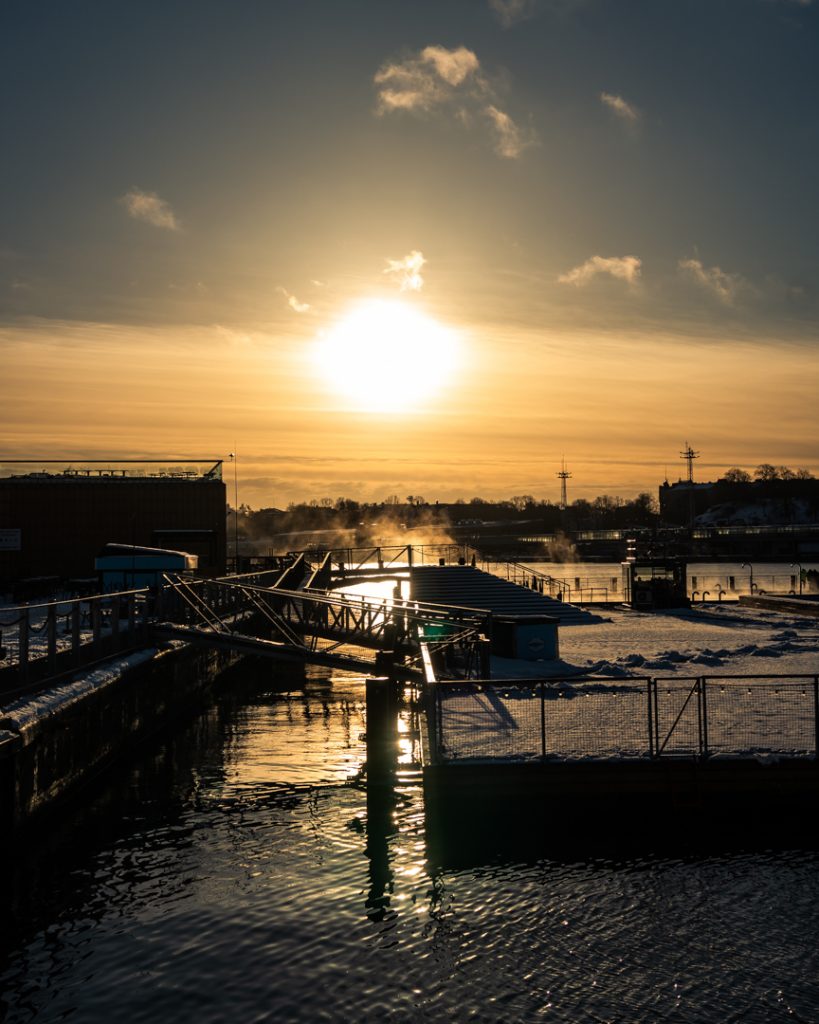 Did I really see much?
In that 6ish mile distance you could see what I saw:
Kruununhaka – The harbour-side district of Helsinki
Helsinki Cathedral
Uspenski Cathedral
Kamppi Chapel – Created for having a moment of silence in one of the busiest areas of Finland. It's located in Narinkka Square (No photos allowed of the inside)
Rock Church
A number of cafes and shops/shopping centres
The main esplanade
Hesburger – the largest hamburger restaurant chain in Finland, Estonia, Latvia and Lithuania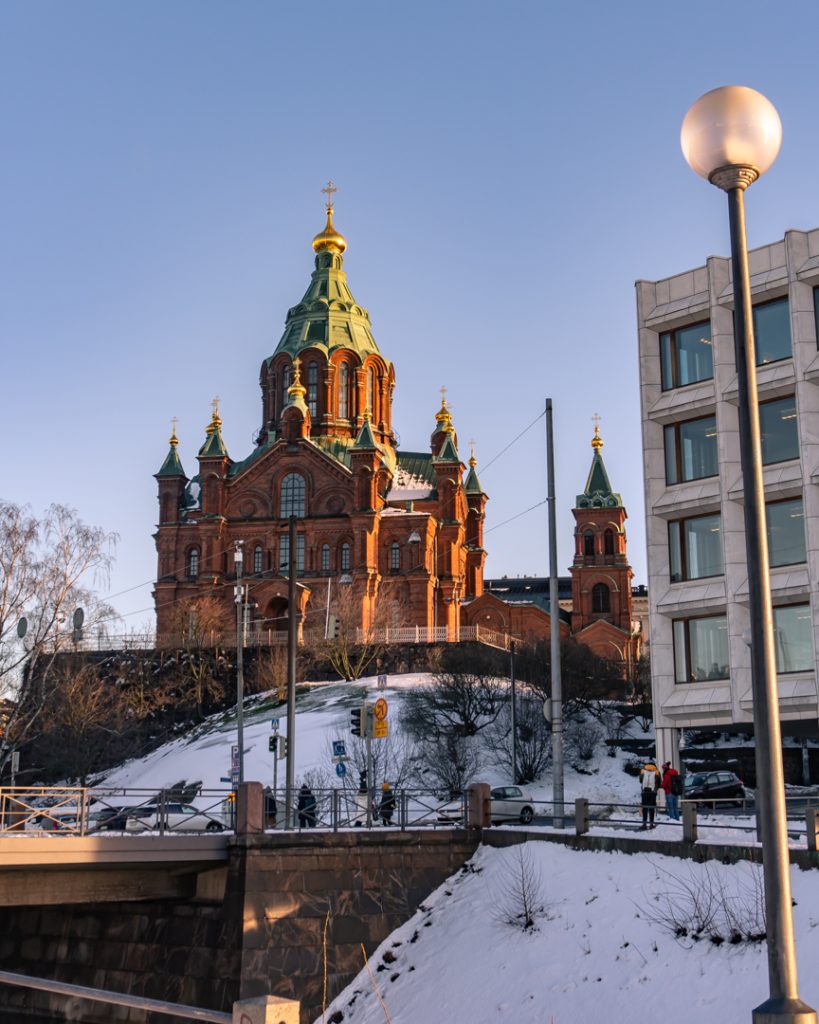 I did unfortunately miss out on going inside of the rock church, a church made inside a rock. It closed at 14:00 and we got there at around 14:10. Definitely visit the place in the morning if you want to see it. Still looks nice from the outside though.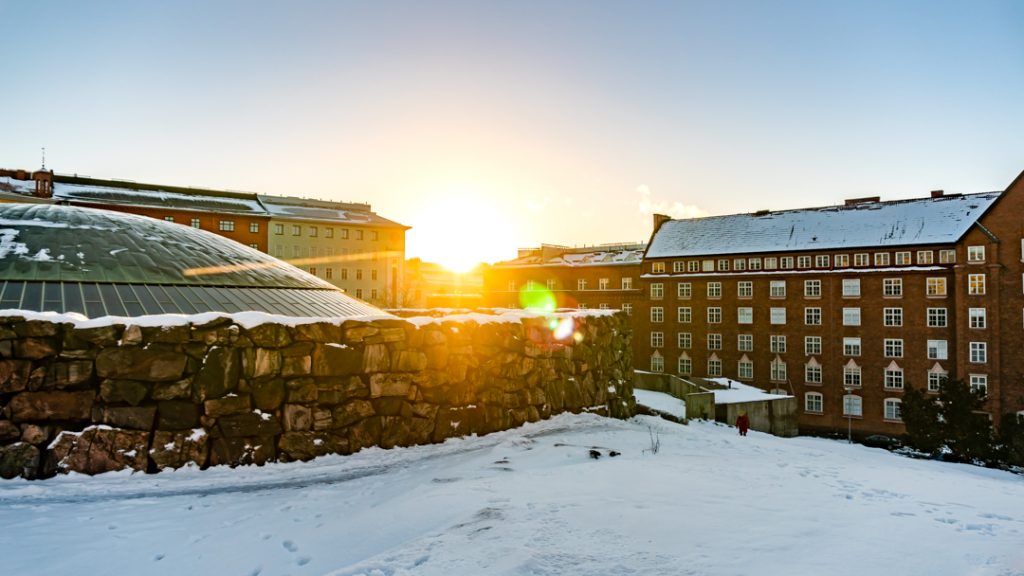 After the Church visiting, we headed back into the city and came across probably one of my favourite libraries that I've been in. With trees, cushions, seats on a slope and cityscape views, the Helsinki Central Library Oodi has curves and openness of space that just emits tranquillity. If you're there just to visit, to study, work or play, the top floor has a section for you to enjoy.
Hopping onto the next place
With a successful informal walking tour done, we headed across the sea to Tallinn. If you are intending to take the ferry from Helsinki to Tallinn, please note that you'll need to check in, at the port, at least 90 minutes before departure. Factor this into your timing because I don't want you to miss it! The ferry got packed pretty quickly in terms of seating disappearing so it may be worth trying to get to the front of the queue.
The trip was quite a rocky one but fortunately the both of us made it across in one piece. Tallinn has approximately half the population of Helsinki and more than twice the population density. This meant walking across the city was even easier and we were able to just walk to the hostel from the port. With a late night arrival, the next day was our only real chance to see the capital of Estonia.
Welcome to Tallinn
A relaxed wake up time, we first headed to try the local restaurant for breakfast. We ate at a place called Rukis (Viru 11, 10140 Tallinn, Estonia) and I do recommend checking it out if in the city. Whilst waiting for our meals, we were given the locally made dark bread to have with butter and salt. Not my usual choice in food but it was good. If you do choose to go eat here, say that Wulf sent you, they won't know what you mean but it'll be nice to get my name out there.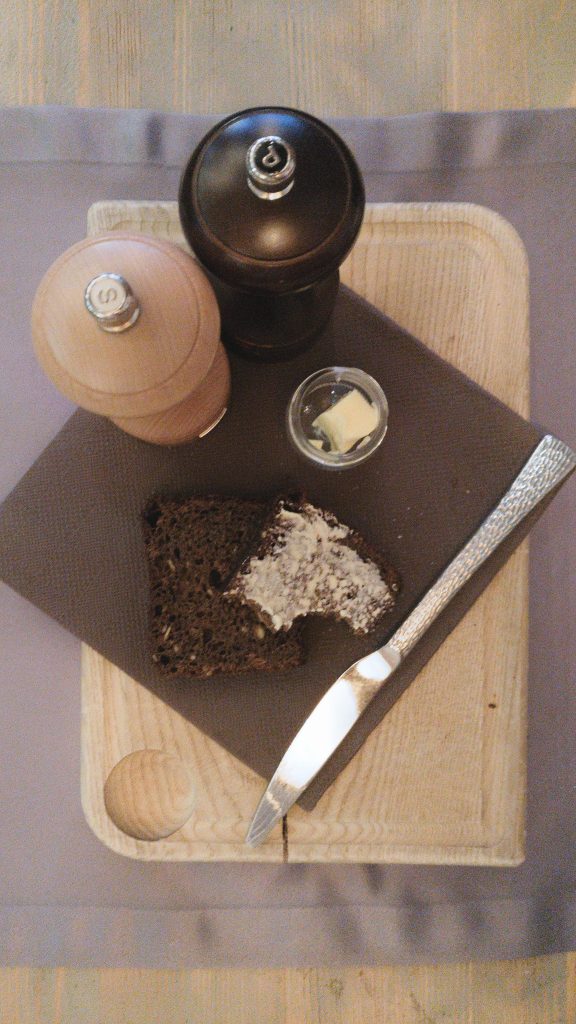 Instead of needing to plan all the main sights to see, we agreed on taking a free walking tour. If you've been on a free walking tour before you should know that it's not really free. Technically there's not a requirement to pay them a tip but generally the guide's only source of income is tips. At the end of the tour, I'd suggest around five euros per person if they weren't very good but ten euros upward if they were reasonable to great. It all depends on your own experience of what how the tour goes (and how much you can afford), so just use your best judgement.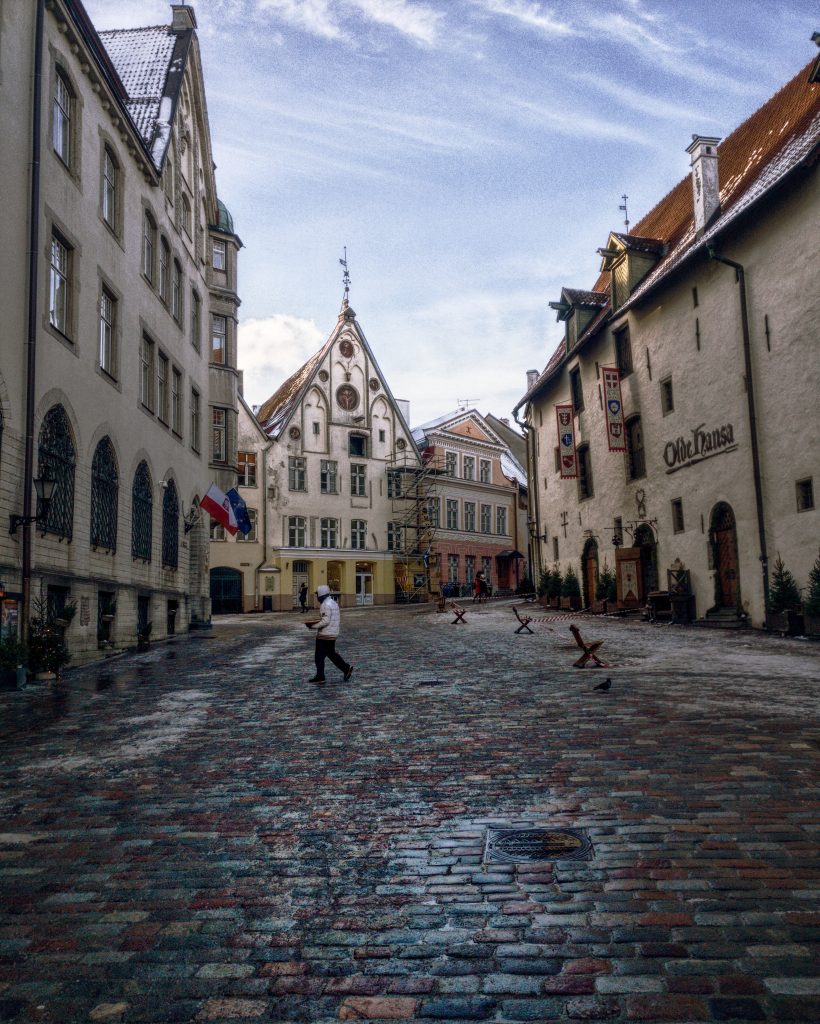 The Tour and More
Our walking tour was with Traveller Tours just named "Tallinn Free Tour". You can check out the details by clicking here. The guide took us all over the old town as well as the new, we even were taught the beginning part of an Estonian dance. It helped to keep us warm. However, we didn't get taken to the gates of the city (Viru Gate) or up/inside the city wall which we did anyway, just before the tour. To go up onto the city wall it costs a few euros and you need to pay in cash.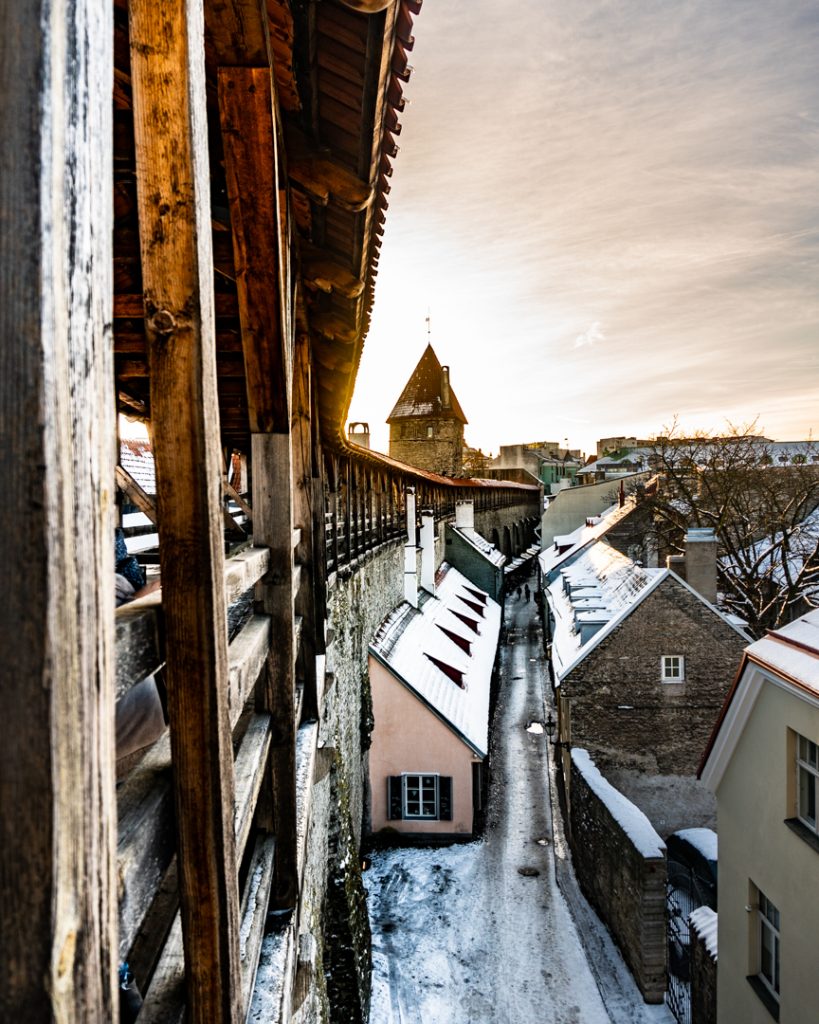 Now Go Book Your Own Trip
All in all, Helsinki and Tallinn were a delight! If you only have a day in either you can still see a lot and is definitely worth popping over for a weekend or so. I did see more than written in this post and could certainly see a lot more if I had stayed there for a longer period. I hope this glimpse into the cities inspires you to go too.
As you can tell, planning of this trip was simple and easy to do. You don't have to make a minute by minute itinerary all the time. Sometimes you can just take a more chilled approach. Let someone else plan for you via local guides or just wandering.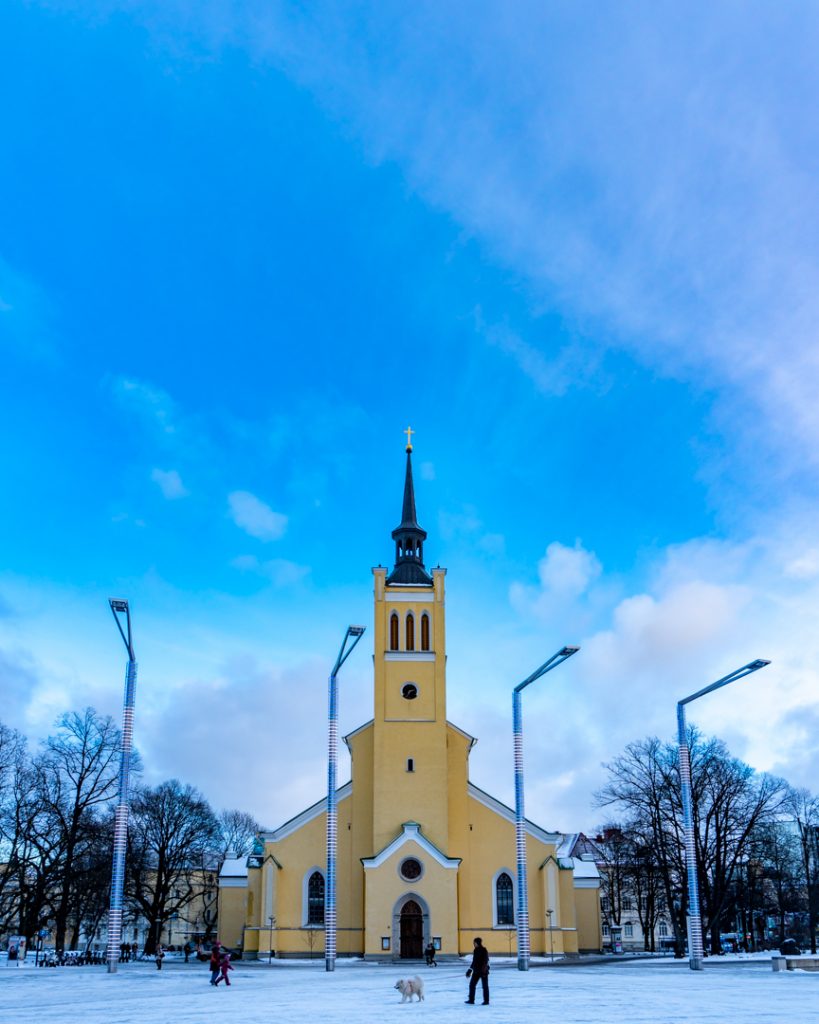 Facebook Comments