Ever since re-watching episodes of Friends and seeing that one episode where Joey tells the story of how he was backpacking through Western Europe and hiking up Mount Tibidabo, it was a sort of reminder of how close I am to such amazing feats, that I must take advantage of.
Where is it?
Assuming my embedding skills are up to date, below you´ll see a map of the exact location of Tibidabo, just click on "Directions" to figure out how to get there. Heading up there we took the train up to Peu de Funicular and then the funicular up to Vallvidrera Superior, following that you can take the bus to the top or you can take a 15 minute walk and enjoy the sights along the way.
Walking up you still get views of the city of Barcelona and if you didn´t know that there was even more higher up, you might even be satisfied with just seeing them and not going any further. Fortunately for you and I, we know there´s more ahead!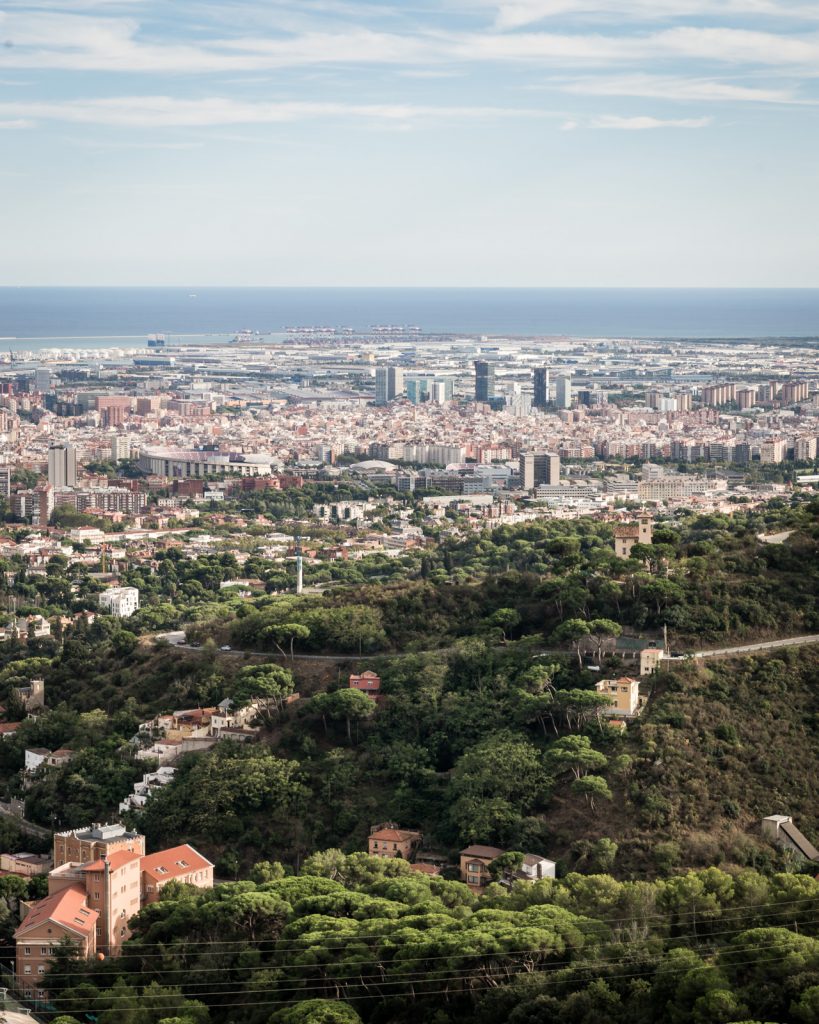 Generally the first thing that comes to mind when you hear the word Tibidabo is the large structure at the top of the mountain. It´s known as Temple Expiatori del Sagrat Cor.
And when you start making your way up, it´s pretty much the first thing that you notice and it's rather amazing both in photo and in person.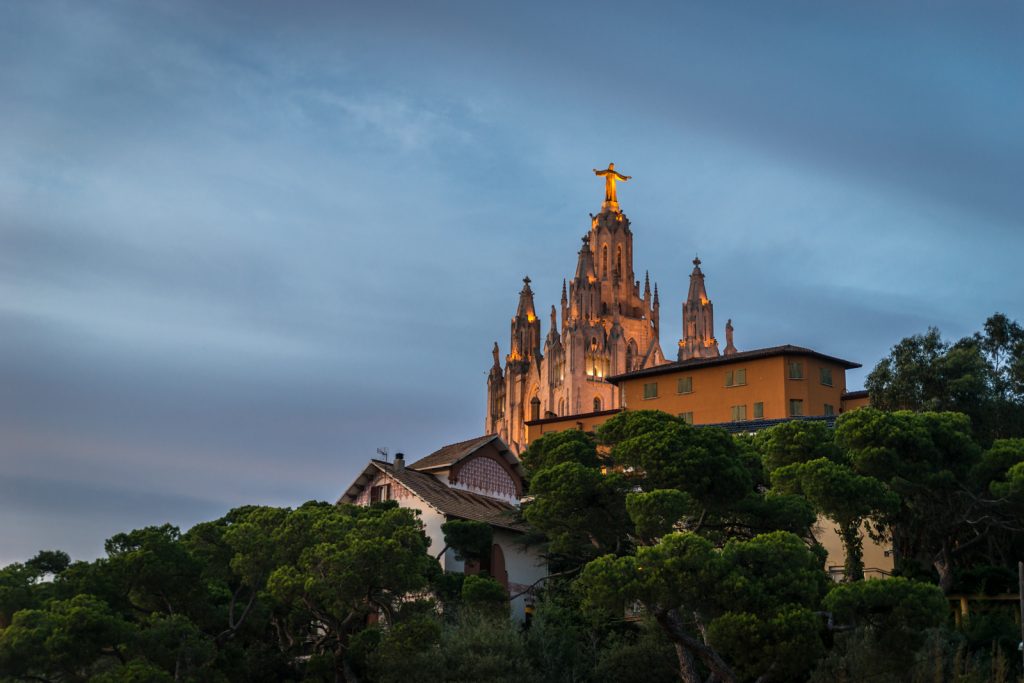 What is it?
It´s a Roman Catholic Church that was built because of rumours that a protestant church and a hotel-casino  was going to be built over there. It took just under 60 years to build this feat of Neo-Gothic architecture with the building beginning in 1902 and completing in 1961.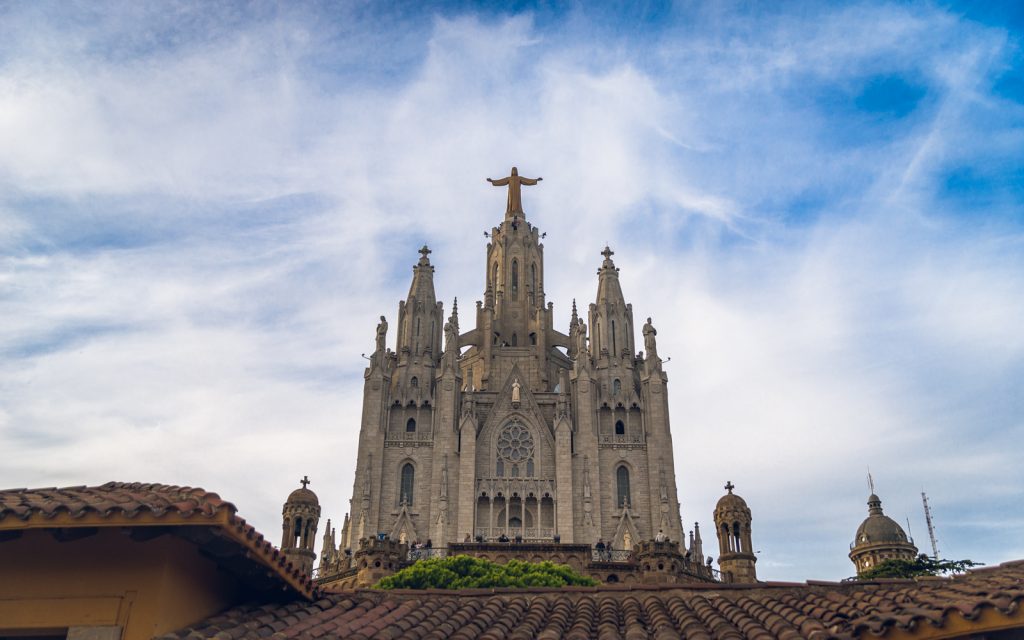 What else is there?
Aside from the epic views and great areas to walk around, they´ve also stuck an amusement park to keep things interesting.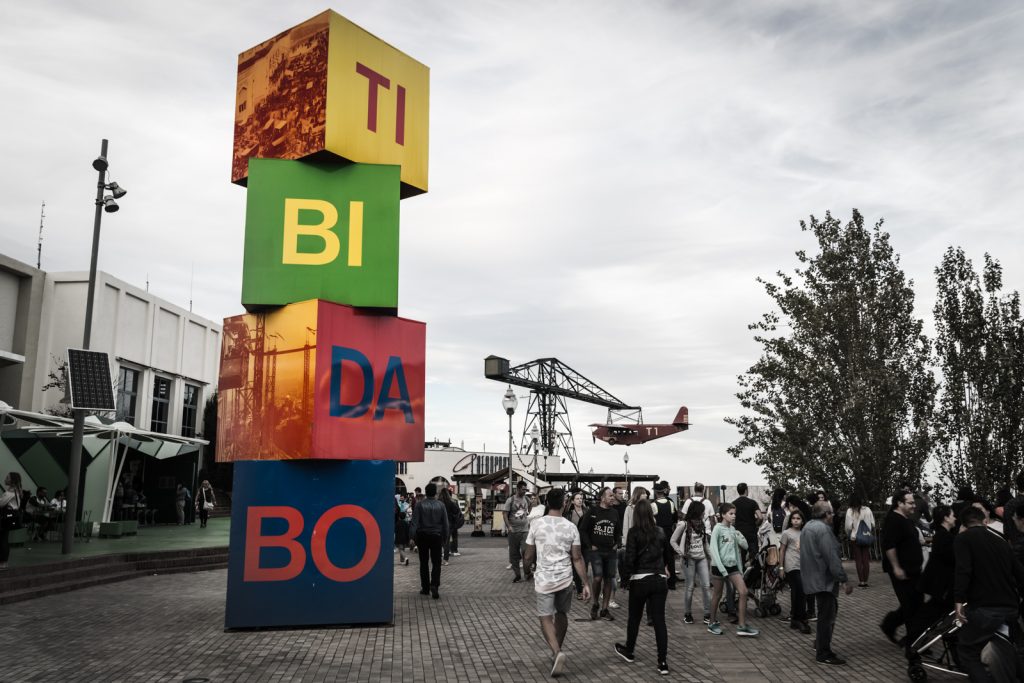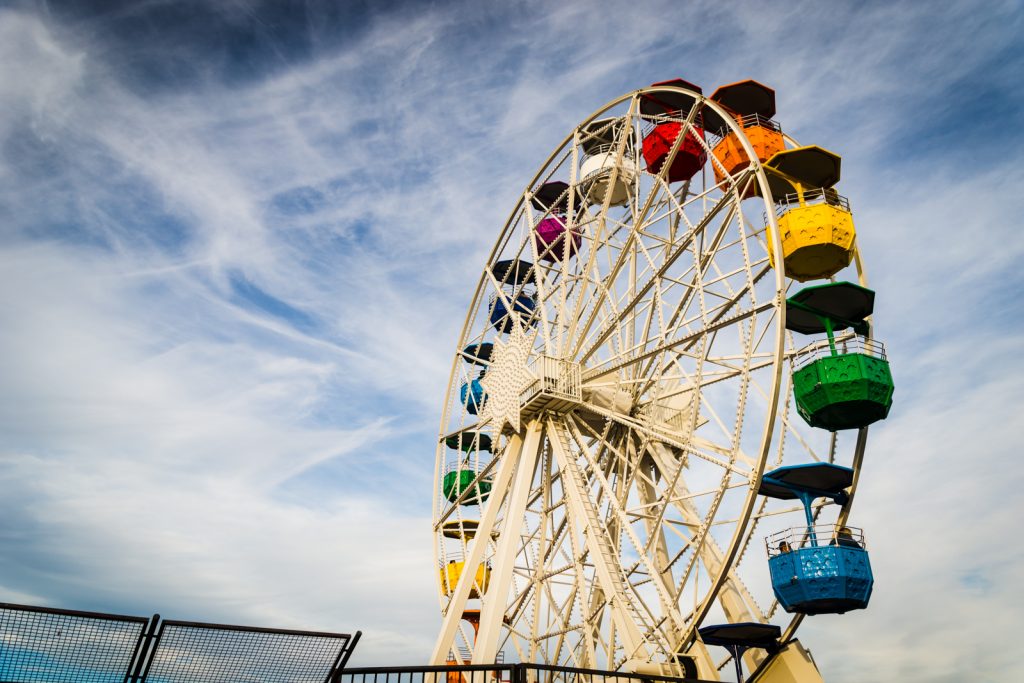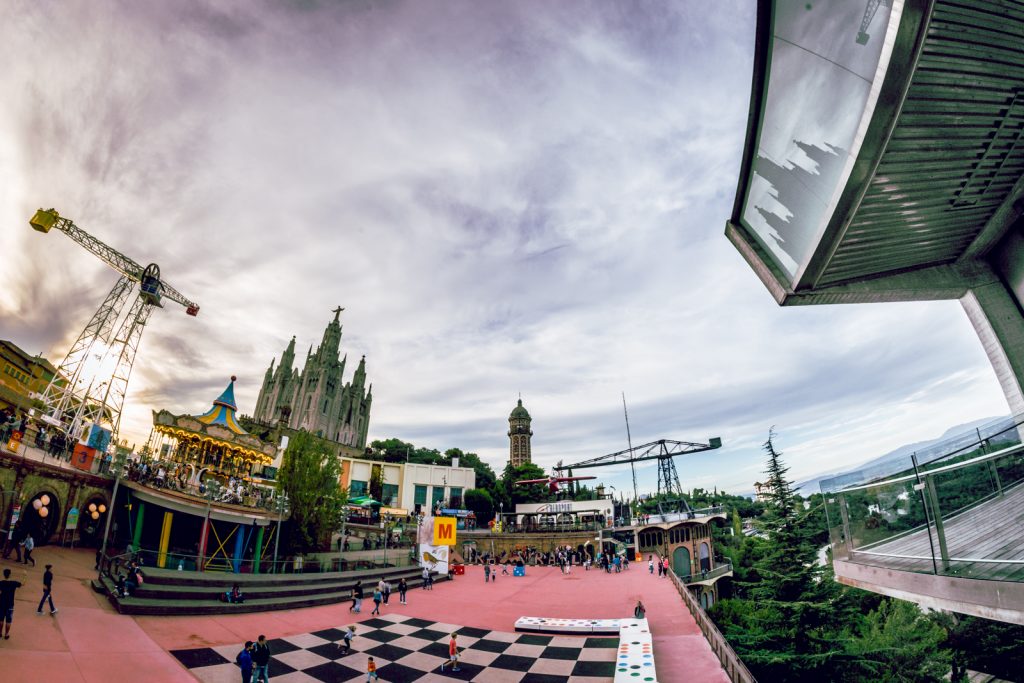 You don´t have to pay to be up there and walk around for most of the area but there are sections cut off to paying customers only, like some of the viewing platforms and play areas for the children. There´s more than enough though to keep you entertained and sights to see if you decide to take the free entry route. When we were up there, we just walked around and found it more than suffice in not making any purchases.
One thing I´ll especially recommend is to go up to Tibidabo for just before sunset because it´s quite simply stunning.
If you decide to head up to this place, leave your thoughts of it in the comments!
Facebook Comments